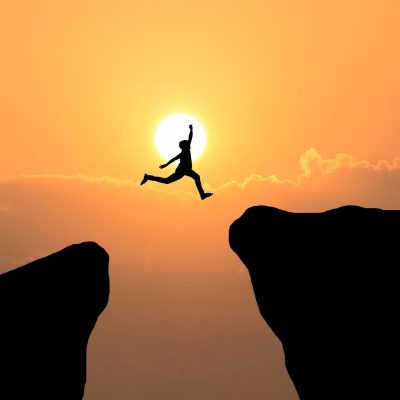 With the New Year we all, to a greater or lesser extent, make resolutions. Sometimes they are achieved and sometimes they are not. Many of them can be achieved just by setting out to do them; a few are not in our hands.
If in 2023 you are going to start your own business, you have a project in your head, you want to launch a brand, regardless of the sector or even size, the first thing you have to think about is that you will get it.
Once you have the idea, with the necessary sense of rigour and reality always on the table, dream, fantasise, plan the steps to follow, let yourself be carried away by the illusion that all this generates in you and go for it.
To contextualise it in a practical example, I am going to explain the process we followed with a professional firm – without naming names – that contacted us some time ago.
It was a small office, in a notable city but not one of the main cities in Spain. Their idea was to offer a service that would DISTINGUISH them from the competition, but apart from having the idea, they had to do something to make people aware of the services they planned to offer. We proposed a one-year plan, establishing a series of actions that little by little, and in a lively way, would be coupled to each other based on the results we were obtaining. At the beginning, the actions were adapted to their budget, which was not too high. We prepared the necessary audio-visual material, we schematised it so that it would be very direct, without too much preamble and, above all, so that it would reach people the first time. We recorded, produced and edited it. Once it was accepted by both parties, we established a media plan that had already been drawn up and we broadcast it immediately. A media plan does not always have to be very expensive. I don't want to give any figures here, because each case is a case by case, but I can assure you that there are plans that are within the reach of almost everyone.
The first advertising campaign was set to last 2 months. I remember that at the same time we were planning the campaign for this office, another office with similar characteristics came to see us, but in a great hurry. They wanted to get sales right away, from the first week. We told them that we are practical and fast, but any launch needs time and above all that the advertising and media campaign has the necessary repetition. The first client trusted in our plan and right now I can guarantee you that it is a brand that is recognised throughout Spain. The second one disappeared in a short time. Too much haste and too many demands for a small budget.
When you see a spot on television (always well-known networks), on YouTube or on any digital platform, if you see it for the first time, what captures your attention is the spot itself. It has to be distinctive from the rest to really grab your attention. It can be the music, the images, the originality of the advertising message, the phrases you see written or hear through the voiceover, or best of all, the sum of it all, but it always has to be DISTINCTIVE as much as possible. And when this is achieved because all the parties involved believe that the spot is the spot, then we have to ensure that the repeated viewing of this spot in the appropriate media makes our potential client become familiar with your brand, your service, your product, and we will achieve this if we give it the notoriety and the necessary time to do so.
There are many technical parameters that I could tell you about, but that is better left to us, to the advertising, production and media professionals. You take care of your product, of your service, that if possible it is the best and that it is especially distinguished from the rest, that it makes the difference, a word that if you think about it, is the word that all the big brands that we all have in our heads when we think of any of them have attached to it.
I guarantee that if you have the idea, the project, the product, the brand and some budget, all you need is enthusiasm and to contact us, ÉXITOTV.
The purpose for this 2023 has to be: YOU WILL GET IT.
Good 2023!!!