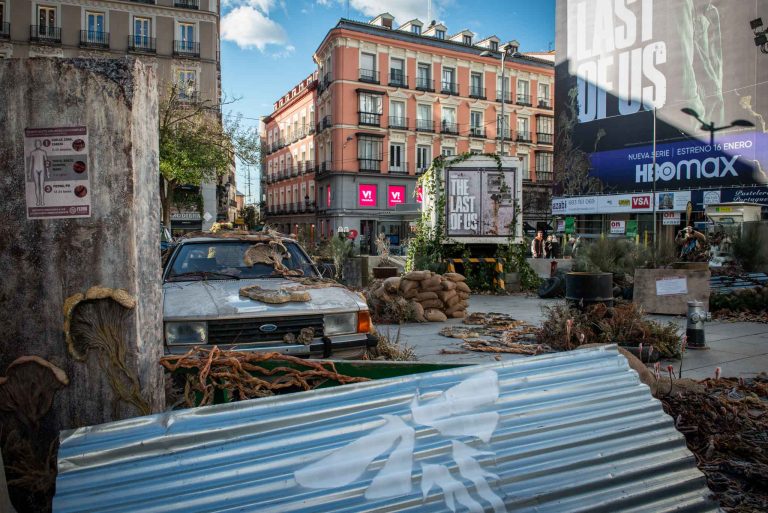 In January 2023 and with all the cold weather behind us, the Callao area (Madrid) was transformed. They set up an apocalyptic stage in the middle of the street to recreate the universe of the series "The Last of Us". People watched and found destroyed cars, dust, traces of blood and all kinds of decorative elements that shocked them, surprised them and made them turn their heads and even stop to see what was going on.
This type of campaign and many others are that powerful, because they are based on outdoor advertising, which you can come across at any time, either at a metro stop, a train stop, in the car, walking or strolling.
This is what outdoor advertising is, and within it lies a world of possibilities and advantages that we must take into account when promoting our company.
Would you like to know more about them? Then stay with us throughout this article and we will show you the real appeal of outdoor advertising and how to use it, in the right way, to promote and launch your business.
What is outdoor advertising?
As the term says itself, it is about bringing a message to the street, to the mountain, to a beach, a road, an airport, a metro stop, in short, to any external or internal place, so that we come across that message at any time.
This type of advertising campaigns are very powerful in themselves, because they can capture our attention and help us to learn about a product, a service, an innovative launch; or a brand already known to us, but in different circumstances than watching a TV spot or seeing an online or print campaign, to give a few examples.
For outdoor advertising to be successful, it must fulfil three essential aspects for its formula to work effectively:
It must be striking. It must catch the user's attention, catch their gaze and thoughts lost in all their day-to-day tasks and linger for a moment on our outdoor advertisement.  

It has to be simple and easy to understand. If we are to attract the attention of the target audience, we need to deliver an advertisement that can be captured and remain in their minds at a glance. We want to interrupt their lives for as little time as possible and at the same time, we want our ad to have stayed in their minds. 

The text should be short and straightforward, communicating a powerful message in as few words as possible.
What types of outdoor advertising exist and which is most effective?
Let's get down to business. We have a company, we have an idea for an advertising spot and we want it to be in outdoor advertising format. What are our options? Which one is more likely to be successful? Let's consider some aspects below.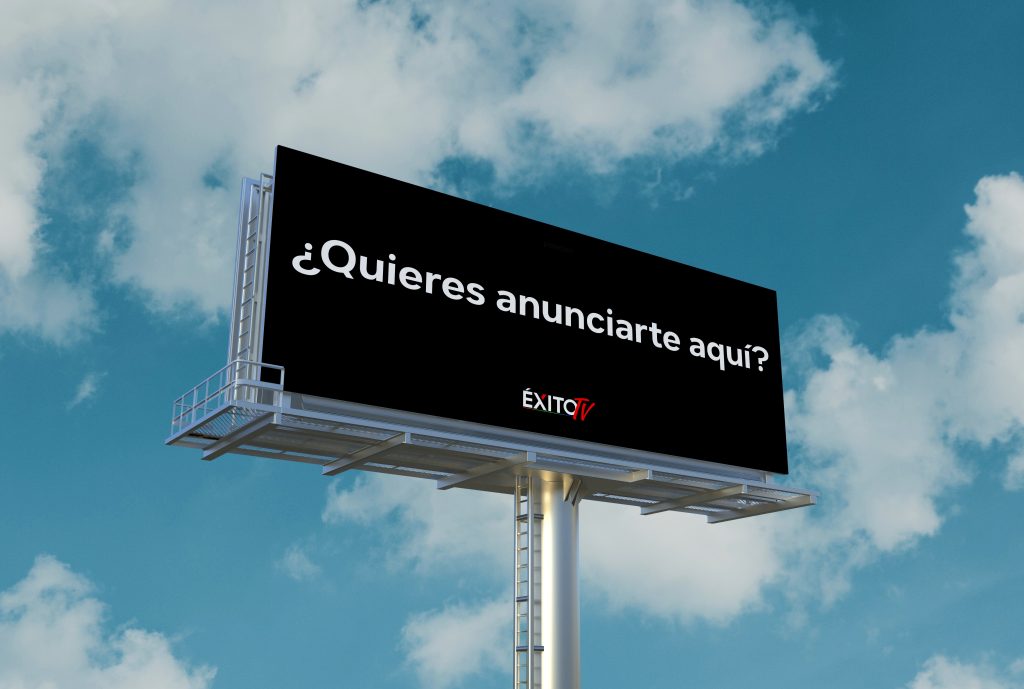 Static advertising
Static outdoor advertising is that which, as its name suggests, is in a fixed location. Within this category we can find billboards, advertising monopoles, digital screens, mupis, street furniture, banners, illuminated panels and many other forms.
This outdoor static advertising can be installed in different places, depending on the customers we want to reach and our company image. 
We can also use advertising monopoles or mupis in busy, central areas where people stroll, shop… In short, go from one place to another.
Another option is outdoor advertising with large-format banners. These are usually installed on the facades of large cities and in well-known locations. Big brands often do this, but they can also be used as an immediate advertisement to promote the launch of a new product or message. 
Not far behind is the message launched next to the Santiago Bernabeu (Real Madrid's football ground) by the then candidate for president of FC Barcelona, Joan Laporta, with the phrase "I'm looking forward to seeing you again…". It had a huge publicity impact and even managed to get most of the media echoing it, generating a "publicity" impact, which means advertising without paying for it. The banner caused such an impact that it was talked about in the media and also by the people who talked about it, either to praise it or to criticize it, but they talked about it. The €70,000 invested was worth its weight in gold.
Mobile advertising
Mobile outdoor advertising, also as its name suggests and in contrast to the previous one we have explained, is that which is installed in the means of transport themselves and is therefore in constant movement around the cities in which we want to publicise our advertising message.
What type of outdoor advertising should we choose for our brand positioning?
Now that we have seen what types of outdoor advertising we have to choose from, how do we know which one is the best for our company?
First of all, we must analyse our budget possibilities and the type of promotion we want to use. Depending on the area, the advertising format and its duration, the price will be one or another. It is also important to take into consideration the type of promotion we want to carry out, as, depending on the time and place of installation, it will take us more or less time and a higher or lower budget.
ÉxitoTV is the ideal outdoor advertising agency
ÉxitoTV has been covering the streets and outdoors of its clients' campaigns for many years, with all kinds of formats. It is undoubtedly the ideal advertising agency in Spain to carry out any outdoor advertising campaign. They are the experts and they are the ones who will make the best proposal for each client, adapting the budget to their possibilities. 
No matter the city, town or place where the message needs to be delivered, ÉxitoTV will make it quick, easy, direct and with a return.